Hey guys,
First off I just wanted to say awesome job with LipSurf! I use it primarily for WaniKani and it's great help when I don't want to bring my arms out from under the kotatsu

I have a quick bit of feedback, but I know you're working every day to improve already! When inputting answers in Japanese on WaniKani, it'd be great if the Japanese speech recognition would only use hiragana to avoid situations such as this: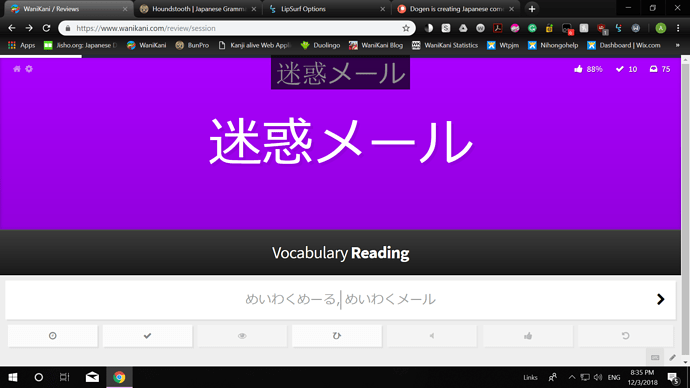 Sometimes it will run through several words with the same pronunciation before arriving at your intended answer, and others (like here) it doesn't accept it at all. I'm not sure how easy it is to separate the input formats on a certain site from the general application, but it would be a huge improvement.
Thanks again for the awesome app! Looking forward to seeing how it develops in the future